Lab freezers are crucial in securely storing temperature-sensitive samples in medical facilities and research centers for extended periods. As with any essential lab equipment, following the best maintenance practices is paramount to ensure optimal performance. After all, the integrity of precious sample materials, like organ tissue, plasma, and blood samples, relies on it.
Implementing a self-documenting and automated temperature monitoring system is essential to uphold the highest standards for refrigeration devices in the laboratory. This concept is instrumental in sustaining the reliability of sensitive samples. However, a robust monitoring system alone is not enough. To maximize the utility of medical refrigerators, they must be operated correctly and subjected to the right maintenance practices.
So, let's delve into the key steps to keep your laboratory fridge clean, improve its efficiency, and extend its lifespan:
What We'll Cover: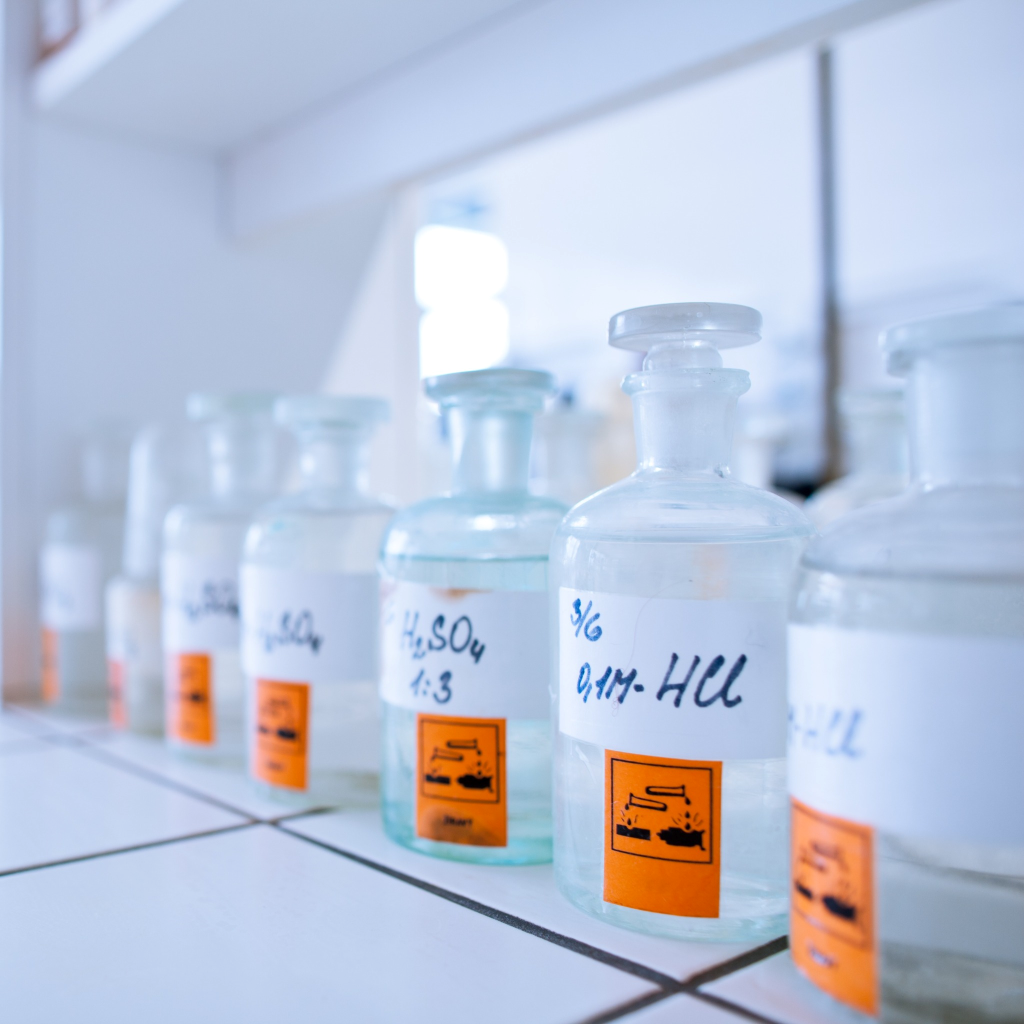 1) Pay Attention to Alarms
Lab refrigerators have alarms to signal low or high temperatures, prolonged door openings, and power failures. While it may be tempting to mute these alerts, it's crucial not to ignore them. Regularly check and respond to these alerts within your maintenance and cleaning schedule. Ensure the refrigerators are labeled clearly with all necessary contact points for immediate assistance.
2) Store Materials Appropriately
To maintain optimal performance, ensure proper airflow within your lab refrigerator. Utilize racking systems to maximize storage space and promote the correct airflow. Neatly stack containers and boxes to make it easier to locate samples and minimize the time the door stays open. Avoid placing materials on top of the refrigerator, especially for top venting units, as this can trap warm air and strain the compressor, leading to increased energy costs and industrial freezer repair.
3) Keep the Door Gaskets Clean
Door gaskets create tight seals around the fridge door, preventing cold air from escaping and warm air from entering. Regularly check all door gaskets for leaks, identifying ice accumulations as potential weak points. Wipe them down with a soft cloth to remove dirt or dust that may compromise your commercial refrigeration performance.
4) Take Care of Coils
Regularly vacuum the condenser coils on the refrigerator's outer parts to maintain efficient heat exchange. Keeping the coils clean prevents grime and dust accumulation, ensuring proper cooling performance and extending the unit's lifespan. Coils are the most common source of early emergency freezer maintenance.
5) Form a Comprehensive Cleaning Checklist
Incorporate regular cleaning into your lab routine to prolong the fridge's lifespan. Wipe down shelves, refrigerator racks, and walls as you work from one shelf to another, discarding unnecessary items. A damp cloth with warm water or an all-purpose cleaner can efficiently remove spills and stains. Clean spills and debris immediately to prevent damage to your equipment. Regular deep cleaning removes dirt and waste, affecting your freezer's performance. Ensure adequate airflow around the machine by positioning it in a suitable location and arranging the contents to facilitate free air circulation.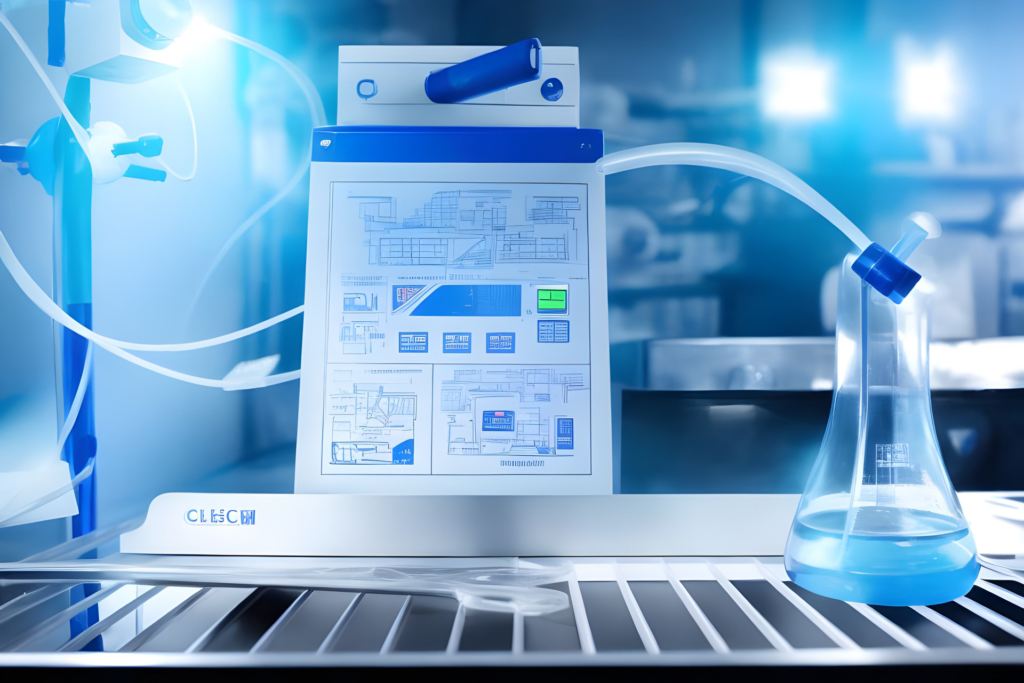 6) Lengthen the Life of Your Unit
Establish a comprehensive maintenance strategy that includes upkeep, space management, and sample organization. Alternatively, consider hiring a service provider to ensure proper and timely maintenance if time is a constraint. By showing your laboratory refrigerators the care they deserve, you can rely on their steadfast performance for years to come.
7) Monitor Temperature Regularly
Daily temperature checks throughout the interior of your device are crucial to maintaining a consistent and appropriate temperature. With aging lab freezers, the unit can exhibit varying temperatures inside. Hence, it's essential to monitor the interior in multiple locations. Promptly address any temperature irregularities to safeguard the stored contents.
8) Remove Ice or Frost Build-Up
Defrosting your scientific freezer is a critical aspect of proper maintenance. Frost and ice build-up within the freezer can adversely affect the device and its contents. Ice accumulation can hinder airflow, alter the internal temperature, and compromise the proper sealing of the doors. Regularly monitor and scrape away ice build-up to maintain optimal performance. Additionally, consider periodic defrosting when the freezer is not in use to prevent excessive ice build-up.
Repeatedly opening the fridge door can cause ice or frost build-up, hindering the door's efficiency and proper sealing. Periodically inspect the gaskets and door seals for frost accumulations and keep the ice build-up at a minimum by swiftly retrieving samples. When necessary, defrost the entire equipment carefully, avoiding using an ice pick.
9) Inspect and Address Damage
Regularly check for any signs of damage, rust, or deterioration in various parts, including the cooling system, seals, and door hinges. Any indications of damage should be addressed immediately to maintain the freezer's efficient functioning. Before contacting a walk-in cooler repair company, you want to know all the existing damage.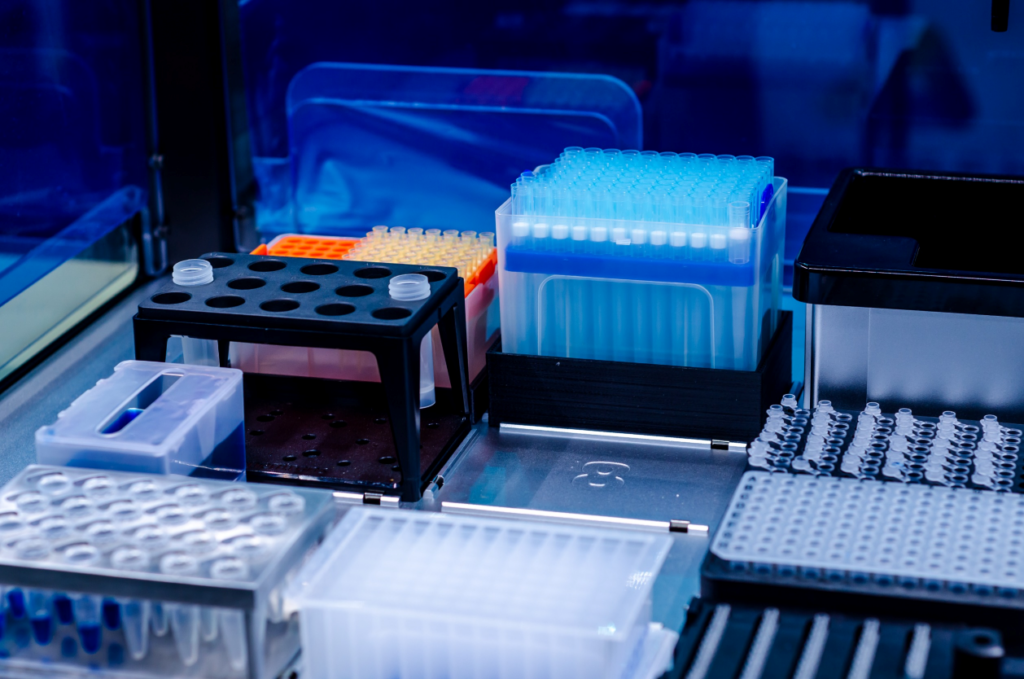 10) Monitor Filters and Drain Lines
Periodically inspect your equipment for dust build-up in filters and potential clogging in drain lines. Cleaning these elements is essential to prevent reduced efficiency in your scientific freezer or refrigerator.
KEY TAKEAWAYS
Laboratory refrigerators safeguard costly reagents, irreplaceable samples, and months or years of invaluable research. Treating them with the utmost respect and adhering to preventative maintenance practices ensures these critical lab equipment serve you reliably for the long term.
By diligently adhering to these maintenance practices, laboratory managers, pharmaceutical technicians, and research scientists can ensure the peak performance of their lab freezers and refrigerators. These essential pieces of equipment play a vital role in preserving valuable samples and reagents, and by giving them the care they deserve, they will continue to serve your research and scientific endeavors reliably for years to come.
THE COMMERCIAL HVAC EXPERTS SINCE 1973
Your HVAC maintenance appointments should work around your schedule. For over 50 years, KCR Inc. has helped homes and businesses choose the right air conditioning unit and walk-in cooler repair. We're proud to provide our customers with peace of mind and energy efficiency for their commercial refrigeration and Mitsubishi air conditioning repair.
You can also follow us on Facebook for exciting product updates and promotions!