Residential Mitsubishi Ductless Utility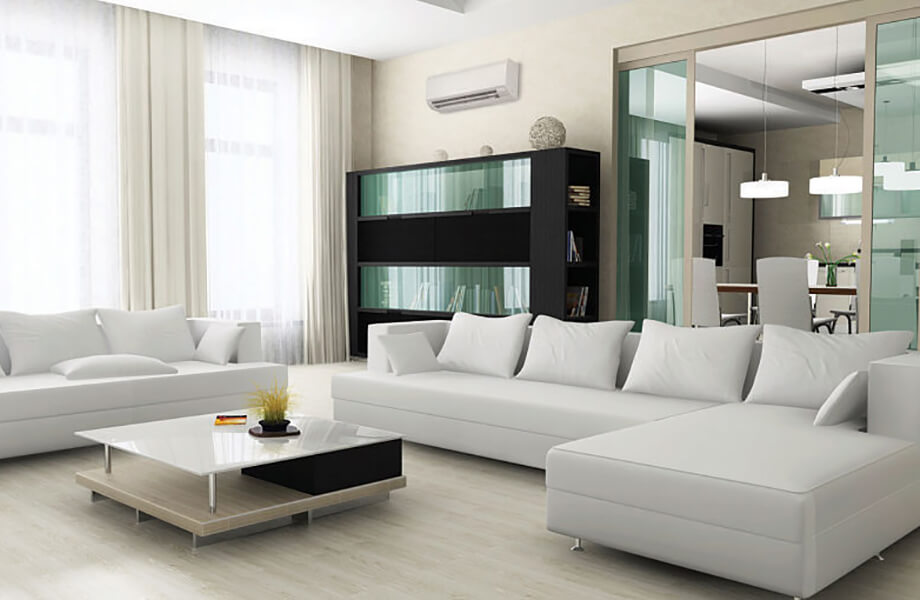 peak climate control
For most homeowners, heat pump systems and split-zoning air-conditioning have become the simplest solution for HVAC needs. Our noiseless circulation systems have three main components: an indoor unit, an outdoor unit, and a remote controller. And the best part is – installation is painless, no manual necessary. Once our technician mounts the indoor and outdoor units, connects the refrigerant lines, and plugs you in, your Mitsubishi ductless utility equipment is ready to use.
zone control - without the noise
Mitsubishi Electric is the industry leader in split-ductless air-conditioning technology. The brand is second to none when it comes to ease of access, lack of noise, and cost-efficiency. Any split-ductless technology that carries the Mitsubishi Electric name carries the best longevity and energy savings in our catalog. If you need an electric HVAC solution, you can count on Mitsubishi products to maintain the ultimate accessibility and control for your residence. Don't settle for less – choose a Mitsubishi ductless system for the pinnacle of comfort.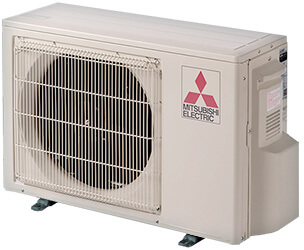 limitless room potential
Do you ever find yourself stuck in a room that's sometimes too hot and sometimes too cold? Mitsubishi Electric Cooling & Heating products are the safest solutions, with a wide variety of options for your budget. Mitsubishi mini-split zone systems are specifically designed to maintain the comfort level of your home with your ideal temperature. Because these systems don't require ductwork, they're the optimal HVAC solutions for renovation projects, including buildings that existed before modern air conditioning or structures with outdated insulation.
With Mitsubishi Electric Systems, there's no limit to the customization you can achieve. We can transform your space, whether it's a three-season room, apartment, school, hospital, nursing home, restaurant, hotel, gym, studio, office, or temple.
Mitsubishi ductless utility products also protect you from allergens. Each Mitsubishi HVAC product comes with an anti-allergen filter that reduces the cross-flow of airborne contaminants. And because you can individually control each zone, you can keep everybody in your household happy. Act today – turn your home into a paradise with a Mitsubishi Electric product of your own.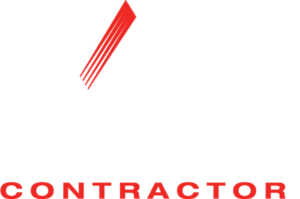 KCR Inc. is a certified Mitsubishi Diamond Contractor Elite
Mitsubishi ductless systems are the latest HVAC technology. Ductless systems are much less invasive to set up and can be ready to operate in as little as one day. The small size of a Mitsubishi ductless cooling system and its zoning capabilities allows for greater energy efficiency.
Why Buy From a Diamond Contractor?
Make Yourself Comfortable with an Authorized Mitsubishi Electric Diamond Contractor
You demand the best and so does Mitsubishi Electric. We have been selected as a Diamond Contractor because we value the highest level of certification, training, and hands-on expertise. Mitsubishi Electric has selected the finest and most knowledgeable HVAC contractors in the industry to provide you with superior sales, installation, and service support possible.
We have invested time to professionally develop our skills at one of Mitsubishi Electric's approved training centers located throughout the U.S. Only approved contractors that have attended Mitsubishi Electric's training classes and demonstrated advanced product knowledge are awarded the coveted status of Diamond Contractor. The status is evaluated every year and Diamond Contractors must demonstrate their continued commitment to serving customers in order to renew their status.
Mitsubishi Electric provides an industry-leading 12-year factory warranty protection to back up their unmatched performance and product quality.  The only way to get a full 12-year warranty is to purchase and install your Mitsubishi Ductless Utility product from an authorized Diamond Contractor.
Top 10 Reasons for Purchasing through an Authorized Mitsubishi Electric Diamond Contractor:
Highly trained and skilled in ductless sales, installation, and service
HVAC specialists with years of experience in the industry
Experts at recommending the right system for your home to maximize energy efficiency
Only Diamond Contractors can offer you a 12 year factory warranty
Diamond Contractors get ongoing product, maintenance, and installation training directly from Mitsubishi
Diamond Contractors service all the Mitsubishi Electric products they sell and are supported from the factory
Purchasing equipment from an Diamond Contractor ensures you get genuine parts when repairing or replacing a component
Mitsubishi has experienced sales, service and technical personnel located in each region to quickly resolve issues on a local level for Diamond Contractors
Diamond Contractors must be licensed, bonded, and insured for added peace of mind
Diamond Contractors must sign a Code of Conduct agreement that focuses on providing superior customer service and support; before, during, and after your equipment purchase
patented green technology
Mitsubishi Electric Cooling & Heating products are compatible with nearly any space because of their innovative engineering and design. Our Mitsubishi ductless utility systems and other products contain optimized INVERTER technology and R410A refrigerants to promote energy efficiency with smaller indoor and outdoor units. We're also committed to sustainable green solutions that are safe for the planet. R410A refrigerant is environmentally conscious with zero Ozone Depletion Potential (ODP) and the units' casing is made of recyclable materials. To learn more about Mitsubishi Electric split-zoning products, please read our Mitsubishi customer resource or visit the Mitsubishi ductless website.
Contact KCR for a quote today!
From selection to installation, KCR is committed to home comfort.