Honeywell TrueHOME Comfort Solutions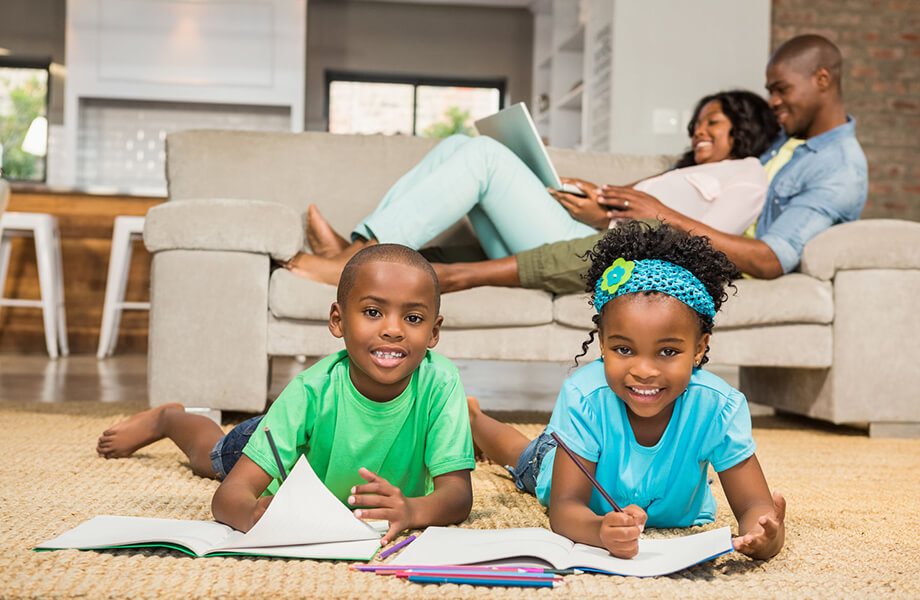 Breathe Easy with TRUEHOME
The airflow of your home can often affect your health and workflow. If your home doesn't have proper ventilation, you might be susceptible to fatigue, allergies, rashes, or other problems.
KCR's broad selection of Honeywell TrueHOME HVAC heating and cooling products enhances the air quality of your space with precision humidity control. KCR, Inc. is a certified Honeywell Contractor Pro for the sales, service, and installation of Honeywell Comfort Indoor Air Quality products and accessories, including: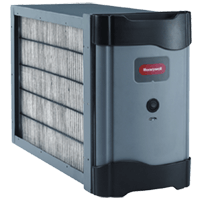 Cleaners/Filtration: TrueCLEAN Electronic/Media
Honeywell's patented TrueCLEAN technology filters 99% of processed particles like dander, pollen, mold, smoke, stench, and other bacteria — making it remarkably more effective than single-room portable units, standard one-inch furnace filters, and virtually all other large-scale air cleaning systems.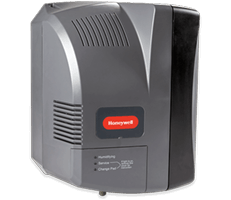 Humidifiers: TrueSTEAM & TrueEASE
Your household is a lot like your body — it requires proper hydration to provide internal comfort. Dry air can act like a giant sponge, pulling in moisture from everything in your space, including furniture and flooring. That type of air has adverse consequences. Cracked skin, chapped lips, sinus infections, and static electricity are just a few of the symptoms that can arise from poor air circulation.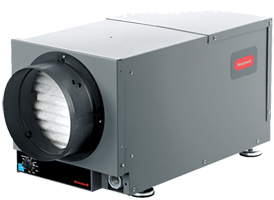 Dehumidifiers: TrueDRY
TrueDRY™ Dehumidification systems are the most advanced machines to dehumidify your home. Plus, all Honeywell TrueDRY Dehumidifiers are ENERGY STAR® Rated. The installation process is out of sight and out of mind for a central heating and cooling system – a standalone product to remove moisture from target rooms or spaces. With a variety of sizes available, TrueDRY products can fit anywhere in your home.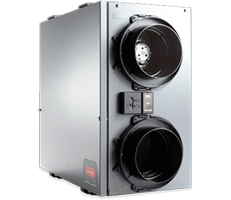 Ventilation: TrueFRESH Heat/Energy Recovery (HRV/ERV)
Polluted air is about more than just humidity or temperature. Even if your home's HVAC systems aren't running, you and your family still need fresh air. The signature feature of TrueFRESH ventilation system is its ease of access – your space will be primed and ready to automatically filter all pollutants. You can breathe easy with a TrueFRESH product in your home.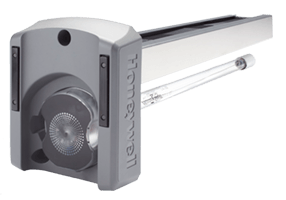 Ultraviolet: Lamps for Air and Surface Treatments
For one of the most simple and effective ways to improve indoor air quality, KCR has a complete offering of both Air (return) and Surface (coil) Ultraviolet Treatment Systems – to zap live airborne particles and surface mold that can otherwise thrive in duct systems and cooling coils.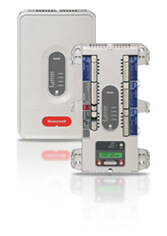 Zoning: TrueZONE temperature control
Whether you're in a space that has two zones or 32 zones, KCR features Honeywell comfort products including dampers, panels, and complete system kits. Looking for a way to custom-control the different areas in your household? KCR is your one-stop shop for zoning solutions.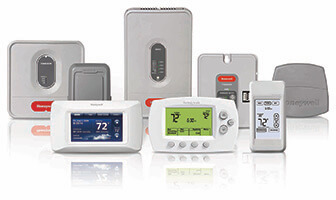 Thermostats: Programmable with WiFi capability
Honeywell's premier catalog of high-quality thermostats have products for every home, family, and budget. Let KCR, Inc. recommend the best Honeywell comfort products for you.
Contact KCR for a quote today!
From selection to installation, KCR is committed to home comfort.