KCR Celebrates 50 Years in Business
FRAMINGHAM, MA, APRIL 1, 2023 – Karpouzis Commercial Refrigeration (better known as KCR) is honored to celebrate 50 years of providing HVAC excellence to homes and businesses in Central MA. The company has served homes and businesses throughout Massachusetts for five decades with top-notch HVAC services and exceptional customer care.

A History of Local HVAC Partnerships
KCR Inc. was founded in 1973 by Andrew D. Karpouzis, who started the company with just a few employees and a passion for providing excellent customer service. Over the years, KCR has become one of Massachusetts's most trusted and reputable HVAC companies thanks to its commitment to quality, integrity, and customer satisfaction.
"Reaching our 50th anniversary is a major milestone for KCR. We are incredibly proud of what we have accomplished," said Andrew Karpouzis, founder of KCR Inc. "Our success is a testament to the hard work and dedication of our team. We're grateful to have loyal customers who have trusted us with their HVAC needs for five decades."
KCR Inc. offers a comprehensive range of HVAC services, including:
installing, repairing, and maintaining heating and cooling systems
air quality control
air purification
duct cleaning
energy efficiency solutions
and more!
The company's technicians have full licensing and training, using the latest technology and equipment to ensure the highest quality service.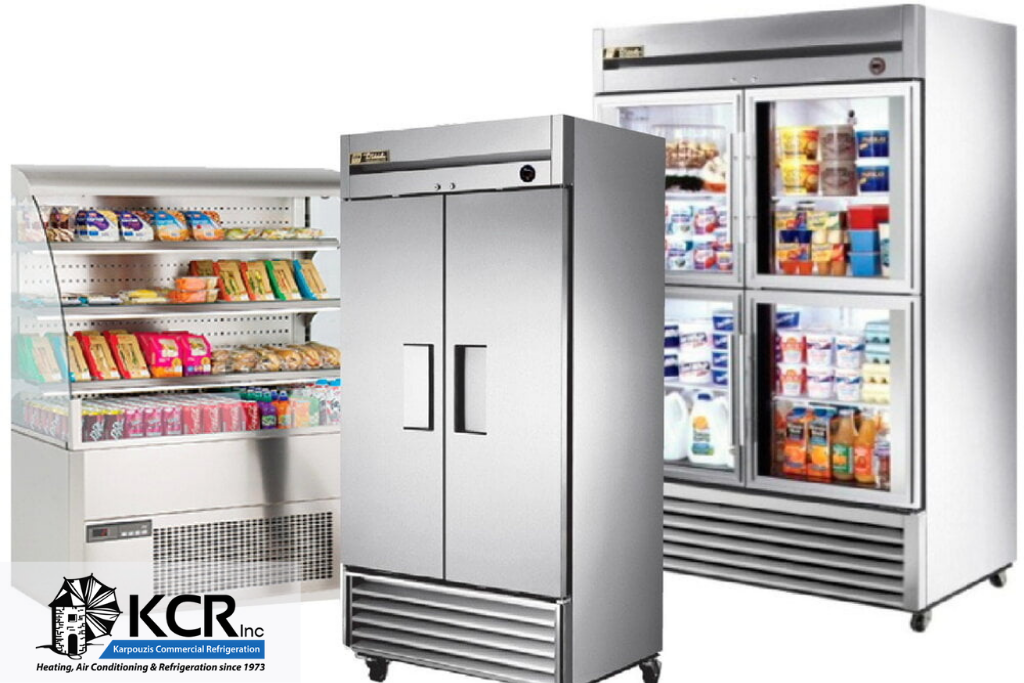 A Commitment to Our Community
"We have always been committed to staying on the cutting edge of HVAC technology and techniques, and that is something that sets us apart from other companies in the industry," said Karpouzis. "We believe that investing in the best equipment and training our technicians to the highest standards is essential to providing our customers with the best possible service."
In addition to its commitment to quality service, KCR Inc. is dedicated to giving back to the community. The company has supported numerous local charities and organizations, including Boston College, Millis Animal Hospital, and Framingham's Concord Street Fire Station.
To celebrate its 50th anniversary, KCR HVAC offers special promotions and discounts to customers throughout Massachusetts. The company also plans events and activities to thank its customers and employees for their loyalty and support.
"We are excited to celebrate this milestone with our customers and employees, and to look back on all that we have accomplished together over the past 50 years," said Karpouzis. "We are grateful for the trust that our customers have placed in us, and we look forward to continuing to serve the HVAC needs of Massachusetts for many years to come."
KCR Earns Diamond Contractor Elite Status for Mitsubishi Products
KCR is also proud to highlight the numerous benefits of Mitsubishi ductless mini-split air conditioners. As a certified Diamond Contractor of Mitsubishi Electric, KCR Inc. is equipped to provide top-notch installation, repair, and maintenance services for these innovative air conditioning units.
Mitsubishi ductless mini-split air conditioners offer several advantages over traditional HVAC systems, including:
Energy Efficiency
Mitsubishi ductless mini-split air conditioners are highly energy-efficient, with SEER ratings of up to 30. This translates to significant savings on energy bills, especially in hot and humid summer months.
Zoning Capabilities
With Mitsubishi ductless mini-split air conditioners, each room has independent control and access to different temperatures. This zoning capability allows for greater comfort, customization, and energy savings by only cooling the occupied rooms.
Easy Installation
Compared to traditional HVAC systems, Mitsubishi ductless mini-split air conditioners are much easier and quicker to install. They require no ductwork, which means less disruption to homes and businesses during installation.
Quiet Operation
Mitsubishi ductless mini-split air conditioners operate quietly, with noise levels as low as 19 decibels. This makes them ideal for bedrooms, home offices, and other quiet spaces where noise levels can be disruptive.

Stay Socially Connected
Connect with KCR using the hashtag #callkcr to learn more about its HVAC equipment and promotions.
THE #1 HEATING COMPANY IN FRAMINGHAM, MA
Your HVAC solutions should work for your exact needs. For nearly 50 years, KCR has provided homes and businesses with peace of mind and temperature control. We're proud to serve our customers efficiently and flexibly in residential and commercial heating repair.
You can also follow us on Facebook for exciting clean heating updates and promotions!
CONTACT
George Karpouzis, CEO
(800) 872-2500